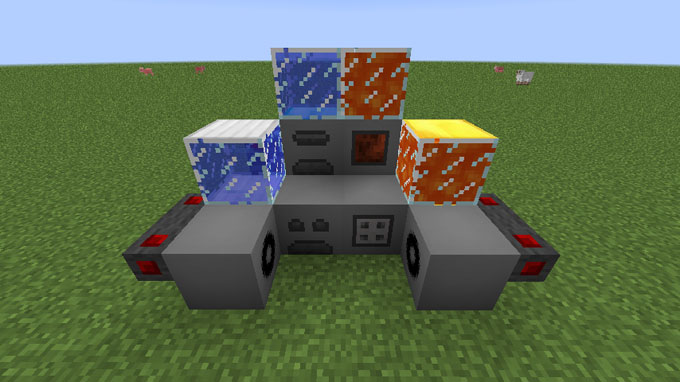 Description
NeoTech Mod is an ore processing mod.
Features:
Furnace Generator / Fluid Generator.
Electric Furnace which acts as a vanilla furnace but runs on RF
Electric Crusher which will double ore as long as there is an ore and dust oreDict registry. (ie. oreCopper->dustCopper)
Grinder. Jump up and down to double your ores.
3 tiers plus a creative RF Storage Cube
Fluid, Item, RF Pipes.
Pipe Network is able to transport items, liquids, and power over the same network
Separate extract and insert pipe for each type
Download here :
NeoTech Mod 1.9/1.8.9/1.8
See more :
Minecraft 1.11 Mods
Command Blocks 1.11
Minecraft 1.11 Maps