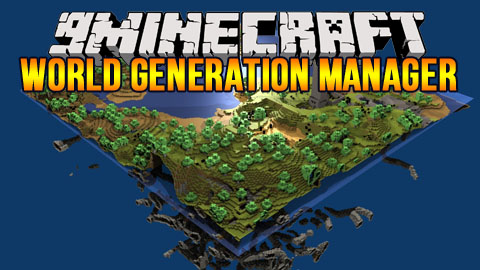 Description
Everyone knows the situation, you want to add a new mod, but the ores doesn't generate in your generated chunks. World Generation Manager mod allows you to regenerate a specific mod.
How it works:
The mod creates a config file. By default no mod ares are regenerated, because it isn't activated.
Under the category "regeneration" there is a list of all WorldGenerators, you can disable and enable what ever you want.
If you enable a mod's Worldgenerator in the config ALL ores and other World generation stuff (e. g. marble deposits from redpower) from that mod is regenerated in all Chunks you visit.
This mod modifies base forge files. BACKUP YOUR WORLD BEFORE USING IT!. (Everything works fine, but you never know what could happen)
Download here :
World Generation Manager Mod 1.9/1.7.10/1.7.2
See more :
Minecraft 1.11 Mods
Command Blocks 1.11
Minecraft 1.11 Maps