Description
To start off, you will need to find gravel. You can find it in the entrances to caves, on cliff faces, and even in the water. Gravel is quite easy to find if you look for it. You will need at least 4 pieces of flint to get started. You can also make flint by crafting 4 blocks of gravel in any shape (though you'll only have room for a square). To get started, you will need to make a flint knife. You can craft a flint knife with two pieces of flint in a diagonal pattern:

A knife is a valuable tool. They come in many variants, from flint all the way to diamond. Breaking grass and vines has a chance to silk touch them like shears do. Knives are good for whittling down things like saplings and bones. Knives also function as a fairly good weapon, dealing about as much damage as an axe. After that, you'll need to make an axe. In this mod, most blocks cannot be broken without the correct tool. If you try to break a block with the wrong tool, all you'll get is a bit of durability lost. If you try to use your fists, well, what do you think the
player's "durability" is? You will need some sticks, which can be crafted with your knife out of saplings, as well as some leather strips, made the same way out of leather. Then, with your sticks and flint, you can make a flint hatchet:

Now you can chop down wood. You'll need some planks to make a couple crafting tables (yes, you will need two). When you place two crafting tables next to each other, they combine into an advanced crafting table, necessary to craft anything but the most basic of equipment.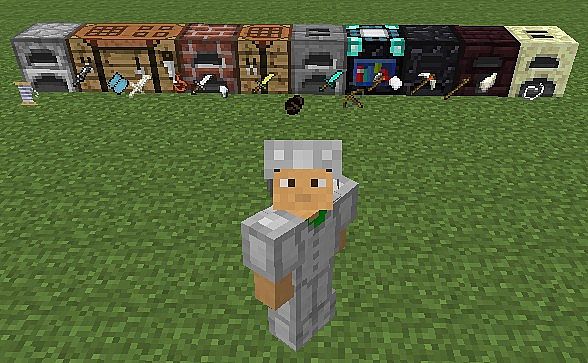 Download
Better Beginnings Mod 1.8/1.7.10