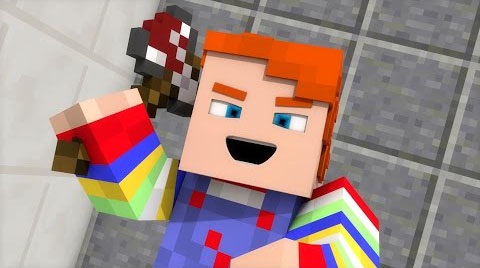 Description
Chucky The Killer Doll Mod that is full of surprises adds chucky in Minecraft. Summon Chucky who will be a normal doll during the day but transform immediately into an evil killer doll as night time comes to chase you down until you die.
Features:
Chucky's Knife – deals 11.5 damage, & poisons enemies one of the weapons that chucky will use(can get dropped by chucky!).
Voodo Amulet – Craftable amulet, that will be used in to craft bloody amulet for chucky's spawn ritual.
Bloody Amulet – Craftable , right click with amulet on doll to start the ritual.
Doll – craftable, simple steve doll, that will be basic doll that will be able to be transformed into many killer dolls!
Chucky's Hammer – deals 13.5damage has a 15% to curse your target on succesfull hit!
Greedy Amulet
Download here :
Chucky The Killer Doll Mod 1.7.10
See more :
Minecraft 1.11 Mods
Command Blocks 1.11
Minecraft 1.11 Maps