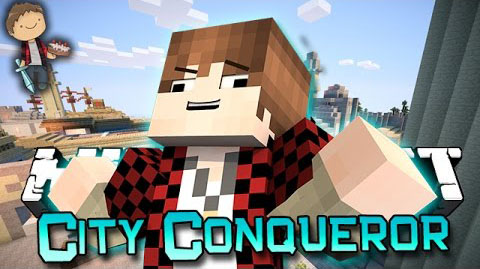 Description
City Conqueror introduces a new Minecraft game-type. Your goal is to conquer as many beacons as possible to receive points. The challenging part is that you have to do a lot of parkour to reach the beacons.
The more difficult it is to reach the beacons, the more points you are rewarded for conquering the challenge. Only one player can receive points from each beacon. The winner of the game is whoever has the most points when time runs out.
This race against the clock will have you jumping through 8 unique encounters, including a beautiful park, a gold mine filled with lava, and up a tower full of weird redstone devices.
Download
City Conqueror Parkour Map 1.8.9/1.8