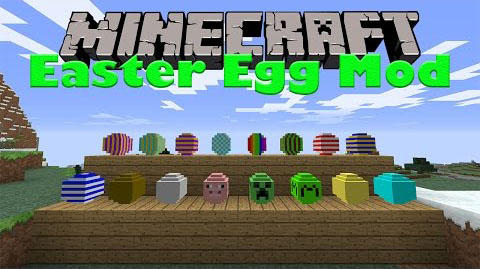 Description
EasterEgg Mod adds Easter Eggs to minecraft right now and continue to provide more 16 different eggs later. Here is some tips for players to win the game.
The eggs can be found all over the world
Break a egg to drop 1 item
Each egg has 50+ different items to be drop.
Shift right click the block with a empty hand to pick up the egg and use it as a decoration for houses.
Visit the original mod thread here for all info.
Download here :
EasterEgg Mod 1.8.9/1.7.10
See more :
Minecraft 1.11 Mods
Command Blocks 1.11
Minecraft 1.11 Maps