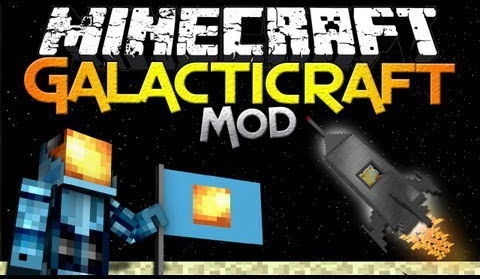 Description
Galacticraft Mod is an awesome mod that enables players to travel inter-universal through their own spaceship. Galacticraft Mod likely takes you to a whole new world for exploration. Now you can travel from one planet to another one to see the new space such as the moon or solar system. That sounds so cool and you can't miss as you might have interesting and engaging time with this mod.
Features:
Travel throughout the solar system!
Create and customize your very own spaceship (customization coming soon)!
Explore new planets and moons!
SMP Support ? Explore with your friends!
Multiple language support!
New mobs!
Lots of new items and blocks!
Dungeons (coming soon)!
API to allow modders to add more content, including whole new solar systems and galaxies!
Download
Galacticraft Mod 1.7.10/1.7.2/1.6.4