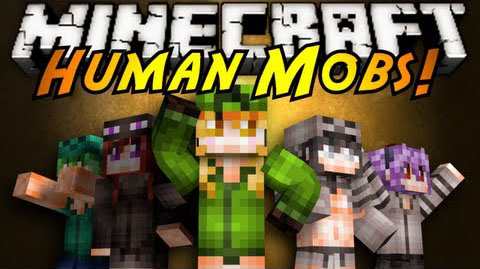 Description
Human Mob Mod allows player to name characters as other mobs and that name will determine how they look.
You can befriend them by throwing a diamond at them. This also gives you the 'Diamonds to you!' achievement, if you are at the appropriate progress level.
They will attack hostile mobs if holding a sword or if you haven't befriended them yet, regardless of the weapon.
Download
Human Mob Mod 1.7.10