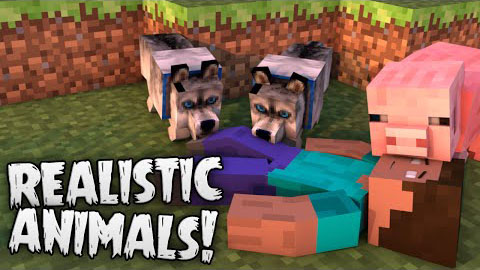 Description
Hungry Animals Mod is installed to change vanilla animals' feeding activity and AI. It provides 9 changed for the question: Why vanilla animals aren't starved to death?
Wild animals are able to develop their population which can outgrow and lead to compete greatly and naturally die.
They eat grass and even fall in love.
Be able to starve to death.
Make equilibrium with nature
Animals begin to excrete ( see excreta over every hills and every fields)
No bad effect for animals, and use them as fertilizer to grow more wheat and carrots.
Screenshot:
Download
Hungry (Realistic) Animals Mod 1.8/1.7.10