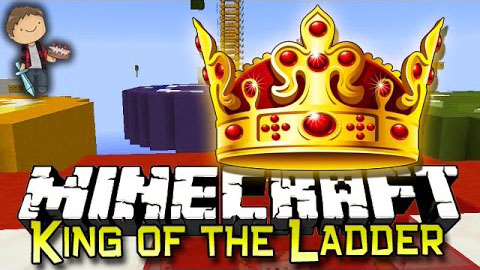 Description
King of the Ladder is a multiplayer game where the goal is to get to the top of the ladder, but being on top isn't all there is to it, can you avoid being knocked off?
Features:
Scoreboard system to set teams and show player deaths. (shown on sidebar in game)
3 different classes to choose from including Archer, Wizard, and Swordsman.
Supports up to as many players as you can fit on the spawning platforms.
Only works in 1.8+
Download
King of the Ladder Minigame Map 1.8.9/1.8