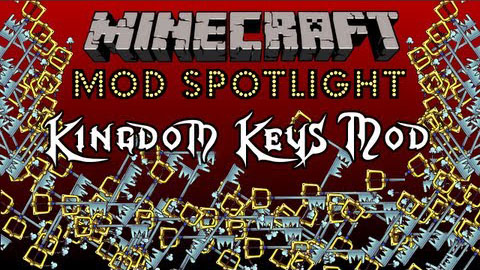 Description
What is Kingdom Keys Mod?
Kingdom Keys Mod adds key blades acting like swords but have 3D models from the game kingdom hearts and other items from the game and some of the bug blox from Kingdom Hearts Re: Coded.
The 2 blocks on the left, The Danger blox (The yellow one) and The Bounce blox(The blue one) have special effects. The Danger blox acts like a cactus but works like a normal block so it can have adjacent blocks. It deals 1 and a half hearts of damage and hurts you when hitting it.
Download here :
Kingdom Keys Mod 1.10.2/1.8.9/1.7.10
See more :
Minecraft 1.11 Mods
Command Blocks 1.11
Minecraft 1.11 Maps