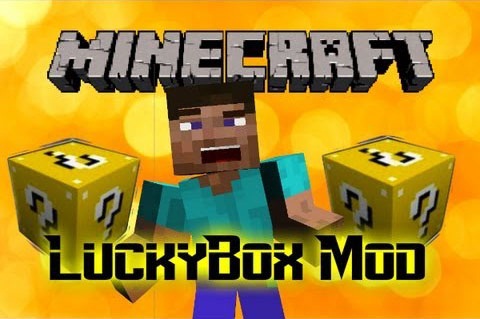 Description
As the name suggested, Lucky Block Mod is actually an interesting mod that provides players with over 100 lucky block. This mod looks like old coin blocks from Mario game, but the thing makes the mod so much fun is that you will never know what including in the blocks when you break them out.
This mod features with many Lucky Blocks scattered randomly around the world and it's up to your destiny because you may get lucky block or unlucky block. If you are lucky enough, the lucky mod will spawn some ingot, diamonds, a stick, a full enchanted tool or more valuable items. On contrary, there will be the worst things you can get is Ender Dragon or be blew by a ton of TNT.
Well this mod is exactly designed for the gamblers. If you are afraid that lucky block affecting your world, it's highly recommended that you should back up your world before trying this mod out. So don't hesitate to try your lucky destiny to have amazing effects.
Download here :
Lucky Block Mod 1.10.2/1.9.4/1.8.9
See more :
Minecraft 1.11 Mods
Command Blocks 1.11
Minecraft 1.11 Maps