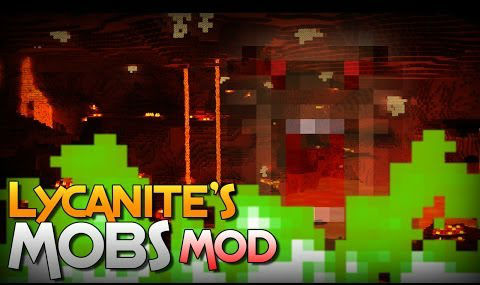 Description
Lycanite's Mobs Mod generates plenties of new mobs to specific biomes, dimensions and other environments such as lava. Here is its features:
Mostly hostile mobs but there are still some passive ones bred for special food and
Mobs can be tamed for mounts and even summoned as temporary minion hordes.
Deadly global events takes up randomly every hour or so (highly configurable), these events spawn swarms of deadly mobs as well as other dangers.
Base on other games and mythologies
Famous for it's Doom (by ID Software) inspired Demon Mobs for the Nether, but has much more than just that.
Read more: Cute Mob Models Mod
Download here :
Lycanite's Mobs Mod 1.10.2/1.9.4
See more :
Minecraft 1.11 Mods
Command Blocks 1.11
Minecraft 1.11 Maps