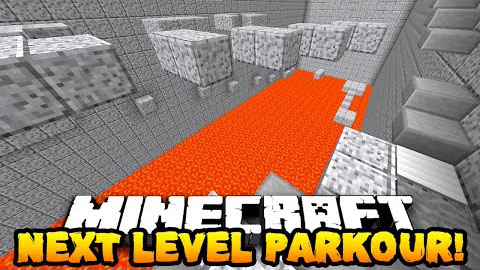 Description
From bow shooting, to bouncing on pistons automatically, this map offers plenty of fun to those who are experts at parkour. Taking your time on a timed a course, and not jumping during parkour is recommended.
Each stage is themed differently, and almost every day was spent making this map. This map has some very unique features such as not being able to jump, not being able to walk of the block, and solving puzzles integrated into the parkour. Hints are provided in areas where you might not know what to do.
If you are not having fun, you may go into creative mode. Try not to though, it is more fun doing it normally. You should do this on a hard jump that you cannot complete. Not that you tried it once and failed, but if no hints are provided and you don't know how, or if lag issues are preventing you from making the jump.
Download
Next Level Parkour Map 1.8.9/1.8