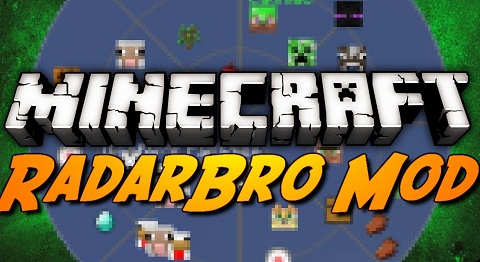 Description
RadarBro Mod lets users experience comfort by announce them to know where nearby opponents and mobs are. Its practical features are listed below to direct player how to play.
Mobs, players, allies, enemies, and entities are displayed on the radar. Each icon can be switched on and off to aim to only what you are looking for.
Players can be implemented as an Ally or an Enemy showing up on your radar as either green or red respectively.
Name of an Ally or Enemy that match what you are typing based on the players currently in the game will appear to make player entry faster.
On-off switch Auto Rotation and Player Names.
The settings for the radar as well as the Ally/Enemy lists are saved in your Minecraft directory at: .minecraft/mods/RadarBro/
Future/Possible Features:
Download here :
RadarBro Mod 1.9/1.7.10/1.7.2
See more :
Minecraft 1.11 Mods
Command Blocks 1.11
Minecraft 1.11 Maps