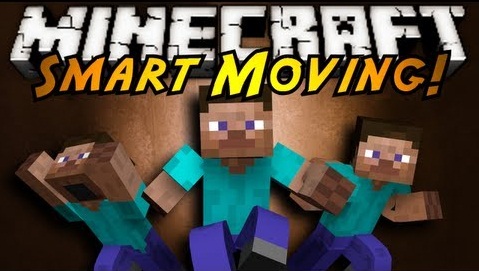 Description
As the name suggested, Smart Moving Mod has been made perfectly for Minecraft players to add a various additional smart moving possibilities.
Thanks to this mod you can have many animations and new functions to not be limited your basic movements such as walking, sprinting or crouching more. Especially, if you want a gameplay with highly realistic movements, Smart Moving Mod will absolutely adopt that requirement. There are a ton of animations listed below for you to enjoy:
Climbing across the wall through the gaps (stone slabs, wooden slabs…)
Climbing along the ceiling and up vines
Jumping to the left, right, side or back
Sliding, alternative swimming, faster sprinting and etc to serve for military purposes
Navigating the terrain much faster, smoother and more effectively.
And other expressive animations.
Download here :
Smart Moving Mod 1.8.9/1.8/1.7.10/1.7.2
See more :
Minecraft 1.11 Mods
Command Blocks 1.11
Minecraft 1.11 Maps