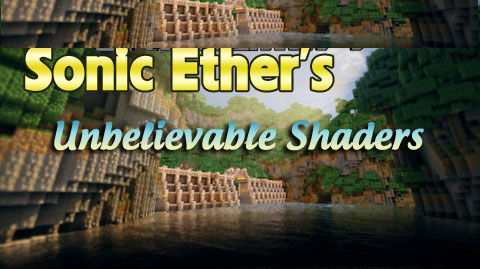 Description
Sonic Ether's Unbelievable Shaders Mod is one of the legendary mods in Minecraft that aims to make Minecraft world more beautiful with lighting effects.
Through this mod, you will see everything much more realistic. The water looks clear and fluid, plants look alive and the night time feels spookier than ever before. Moreover, there are also real sunshine, clouds, shadows or even weather. You will have change to experience the most real and spectacular world in Minecraft.
Sonic Ether's Unbelievable Shaders can work well with both SMP and SSP. However note that the FPS is extremely low, you should consider carefully if you are using PC low-end or a PC without VGA card. So with the beautiful and realistic features, this mod actually stands out from others.
Download here :
Sonic Ether's Unbelievable Shaders Mod 1.11.0/1.10.2
See more :
Minecraft 1.11 Mods
Command Blocks 1.11
Minecraft 1.11 Maps