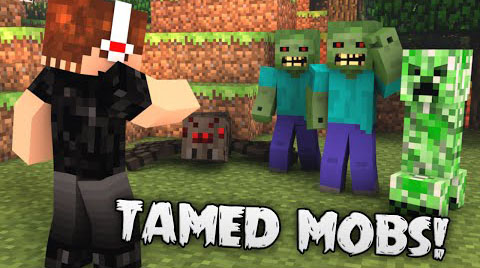 Description
Tamed Mobs Mod generates a tamed zombie, a tamed creeper and a tamed spider. Right-clicking (passive, aggressive, assist) to switch the status of a tamed mob. Players are protected, followed by them and use them to attack other mobs. This amazing Minecraft mod allows you to tame pet creepers, zombies, and spiders and develop a mob army to protect and fight other mobs with you with special attack functions.
Features:
If its current status is passive, the tamed mob doesn?t attack anyone ? it will only follow you.
If its current status is assist, the tamed mob only targets mobs the player has attacked AND if a mob in a specific radius is targeting the player, it will be also attacked.
If its current status is aggressive, the tamed mob will attack every mob (no friendly creatures).
Download
Tamed Mobs Mod 1.7.10