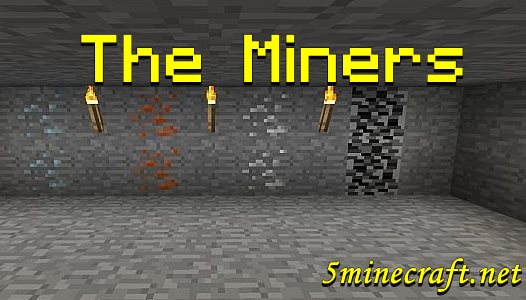 Description
This is a totaly new mod that is created for people who like to mine a lot. This mod will make your dreams come true! Because this still is an early version, there only are a few more ore's, tools and recipes. Next versions will provide even more awesome stuff for you to check out!
New Features :

A new faster furnace that only uses peat as a fuel!
A few new blocks.
A block that looks like stone brick but it alse admits light.
Bugfix: Nether gen finaly works.
Download
The Miners Mod 1.6.4