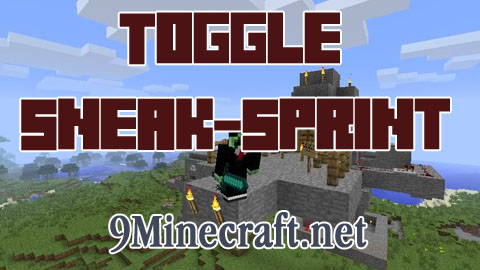 Description
Toggle Sneak/Sprint Mod is a client-side only mod that enables a player to toggle sneak and sprint by releasing various remarkable functions listed below.
Press the sneak button to turn sneaking on/off asToggleSneak is active.

Turn the ToggleSneak option on and off by pressing "G" key by default and be able to change this key in Control Options.

Stay still on a ladder while chatting in MP or playing chest

Holding the forward button makes you sprint while Toggle Sprint option is on. It can be changed on and off via the keybinding, which defaults to "C" and can be changed in the Options Menu.
Download here :
Toggle Sneak/Sprint Mod 1.7.2/1.6.4/1.6.2
See more :
Minecraft 1.11 Mods
Command Blocks 1.11
Minecraft 1.11 Maps