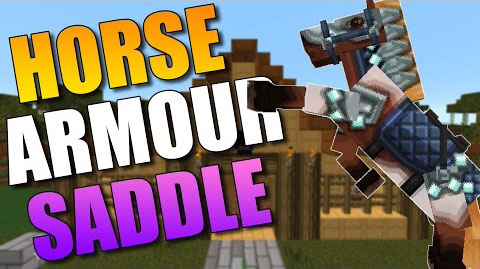 Description
Craftable Horse Armour and Saddle Mod create a couple new crafting recipes with some remarkable features for the standard allotment found in Minecraft.
Make your own different types of horse armor, saddles without lucky in a random dungeon or temple to get ones.
Tame horses and start riding much earlier.
Screenshots:
Download here :
Craftable Horse Armour and Saddle Mod 1.10.2/1.9.4/1.7.10
See more :
Minecraft 1.11 Mods
Command Blocks 1.11
Minecraft 1.11 Maps