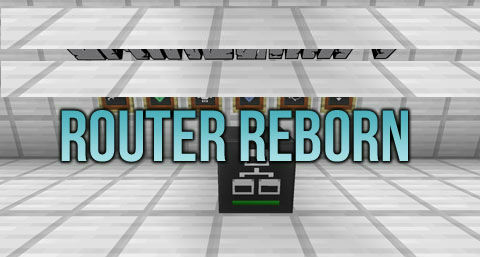 Description
Router Reborn Mod is the combination of remaking the Factorization router and upgrading for Minecraft 1.7.10. It will be manipulated like the previous router was. Still, there are difference:
Instead of being delivered by 10 import bus, Items are sent from the bottom of all 10 machines and ejected to the me interface and all the items will be handed over to the me system by witch.
It also saves me of 11 import buses and 11 channels total by pulling everything from the chest (to the right of the router) the items coming from the quarry via logistic pipes and ejecting that to the me interface.
It can also be applied for auto sorting in a barrel based storage system (recommend to use a chest as buffer, use 2 routers, 1 for take out of the buffer/chest ejecting in to the next router witch export to barrels).
Screenshots:
Download here :
Router Reborn Mod 1.10.2/1.9.4/1.8.9/1.7.10
See more :
Minecraft 1.11 Mods
Command Blocks 1.11
Minecraft 1.11 Maps