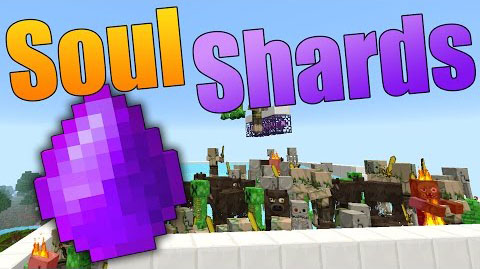 Description
Soul Shards: The Old Ways mod allows players to store creatures' souls inside gems for use in a Soul Cage to summon more of them later.
Collect a shard by building a small structure and right clicking the center with a diamond.
Only receive souls from the entity that sharded by the first kill with a Shard in your inventory.
Speed up the process by right click a Mob Spawner containing the bound entity to increase it's stored amount by 200
Screenshot:
Download here :
Soul Shards: The Old Ways Mod 1.10.2/1.9.4/1.7.10
See more :
Minecraft 1.11 Mods
Command Blocks 1.11
Minecraft 1.11 Maps