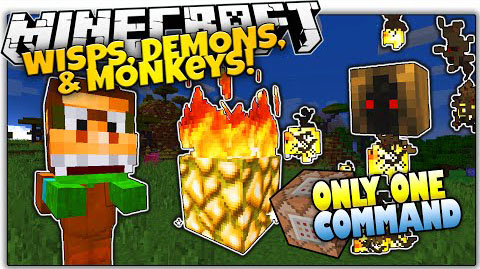 Description
Features:
Only spawn in the nether. They are very rare.
Demons will attack with melee, TNT, arrows, and zombie pigmen.
Demons can anger zombie pigmen.
Spawn commonly in the jungle (mostly night), uncommonly in the forest, extremely rarely anywhere else.
They are mostly aggressive.
They will climb trees to reach the player or to get away from the player.
They can also hide in the trees.
They have a 50% chance to drop leather.
Download
Wisps/Demons/Monkey Map 1.8.7/1.8