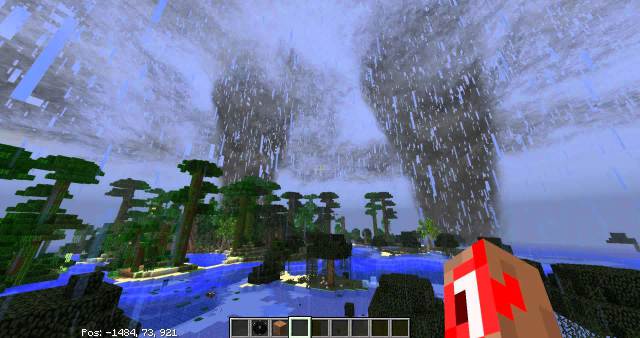 Description
Coros' Localized Weather and Stormfronts Mod doesn't aim to make a total change of the weather in Minecraft. Simply, it permits player to watch approaching storms from a distance. There are noticeable traits to play the game well.
No matter if you aren't using other mods that are dependent upon the weather to function.
Have a layer of realism to Minecraft which just wasn't there before.
Rain, snow and other weather effects seem to just appear out of nowhere, with little regard for where the player is or the time of day
Only snows in biomes with snow on the ground.
Download
Coros' Localized Weather and Stormfronts Mod 1.7.10