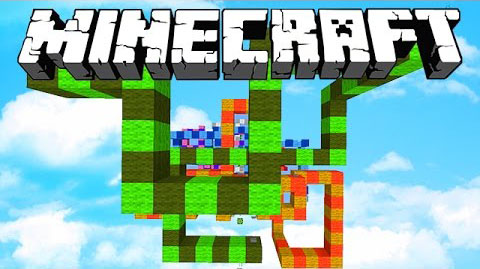 Description
Is it a bird? Is it a plane? No, it's a giant flying snake! That's right! UniqueImpact's ObSNAKEle Course is a series of 35 snakey obstacles through which you must slither, slip and slide through the hoards of sky snakes in an attempt to reach the finish line as quickly as possible with as few deaths as possible!
This map is a spinoff of Obstacle Course series (unsurprisingly named "UniqueImpact's Obstacle Course"), so once you've done with this map, you should go check those ones out. The map can be played alone or with as many friends as you want, and will be great entertainment either way, as the map is not too challenging and focuses more on being fun than enraging.
The main aim of the map is to reach the pressure plate at the end to stop the clock as quickly as you can with as few deaths as you can. The map automatically keeps track of your time, deaths and which checkpoint you're on and will display this to you nice and conveniently in the scoreboard on the right of the screen. The only rules to the map are you must play in adventure mode and you may not use any commands. Anything else you are able to do is entirely allowed.
Download
UniqueImpact's ObSNAKEle Course Map 1.8.9/1.8