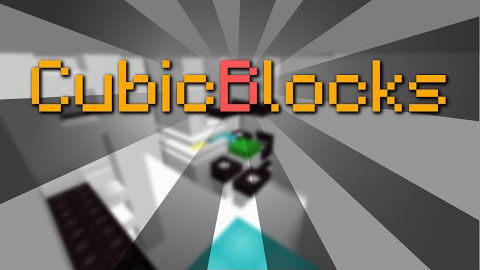 Description
Just a little Puzzle/Parkour Map.
Features:
No story Are you bored of long, pointless stories? Yes? Well, you're lucky! This map doesn't have one! Nevertheless there are still some signs in the map! Great! ?or isn't it?
2 languages English and German. But my English may be incorrect. Sorry.
Wallruns Yop. Watch the trailer.
Double-Jumps Yop. Watch. The. Trailer. Now,
More special blocks like movable blocks, TNT and stuff.
Debug-System May work. Maybe not.
Playing time Around 30 minutes of pure fun! Maybe 2 hours, if you can't solve the puzzles. Enjoy.
Resource Pack is included in the map. No extra Download needed.
Download here :
CubicBlocks Map
See more :
Minecraft 1.11.2 Mods
Command Blocks 1.11.2
Minecraft 1.11 Maps