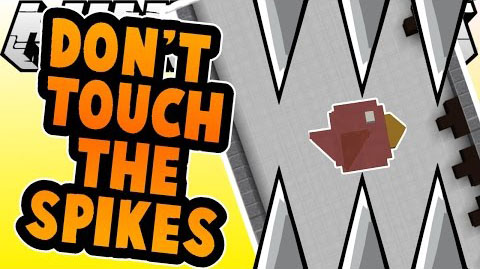 Description
Don't Touch the Spikes is the Minecraft minigame recreation of the popular mobile game, where you have to avoid the spikes while reaching the highest score you're able to get.
You are a bird, and you move to the left or to the right. Onto the walls are spikes, if you touch them you will die.
If you haven't touched a spike and touched the wall, you will succeed and fly to the other wall.
Download here :
Don't Touch the Spikes Map
See more :
Minecraft 1.11.2 Mods
Command Blocks 1.11.2
Minecraft 1.11 Maps