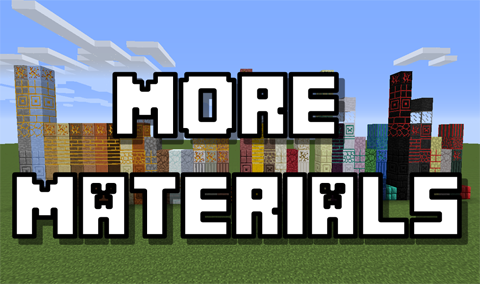 Description
More Materials Mod has been designed solely for adding a massive number of realistic recipes and building materials to Minecraft. Once installing the mod, you might make use of unique materials like Brick Clay, Stained Brick or Daub. There are also many new blocks for you to build homes, farms and so on. If you want to obtain more contents to the game, let's consider to try the mod out.
It adds the following items:
Brick Clay – a more realistic recipe for bricks that uses sand and dirt in addition to clay.
Stained Brick Clay – brick clay that is stained before firing.
Stained Brick – the fired brick from stained brick clay.
Daub – Used in Wattle and Daub walls.
Download here :
More Materials Mod 1.11/1.10.2/1.7.10 by localtoast
See more :
Minecraft 1.11.2 Mods
Command Blocks 1.11.2
Minecraft 1.11 Maps