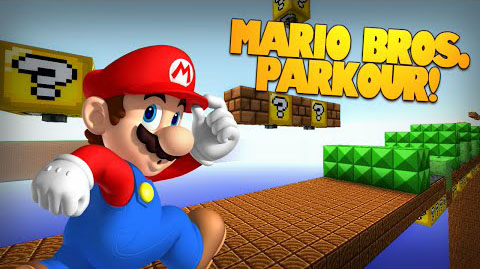 Description
Super Mario Bros. Parkour Map is highly engaging map that you'll absolutely love going through especially if you are a fan of the Mario franchise. As the name suggested, Super Mario Bros.Parkour Map makes players parkour through the obstacles inspired by the level design of original Super Mario Bros. for NES.
In this map, your mission is to save the kidnapped Princess Peach from Bowser who captures Princess and locks her away in his castle. But the process of rescuing Princess seems more difficult when Bowser hacks successfully into the game codes and corrupts the whole levels. As a result, you can't find out much of ground and everything is worse when you learn that some of ground is moving. You may in stuck sometimes. But you shouldn't worry, this map features mushrooms so that they will support for your good leg muscles to overcome the parkour.
Super Mario Bros.Parkour Map can be compatible up to four players and you need to make command blocks on when you make server for both you and your friends. Although this map has the traditional parkour concepts of Minecraft, with various elements inside, you can hope to have the unique and refreshing parkour.
Download here :
Super Mario Bros. Parkour Map 1.8.9/1.8
See more :
Minecraft 1.11.2 Mods
Command Blocks 1.11.2
Minecraft 1.11 Maps