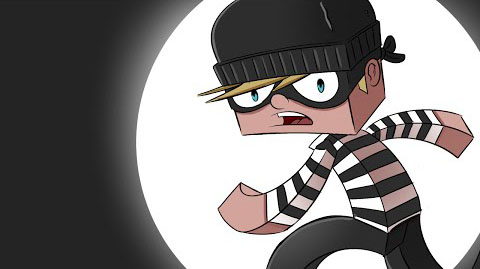 Description
As the name suggests, Thief Craft Puzzle Map is a map with the plot related to stealing something. This map is an extremely captivating puzzle map. It takes place in the minecraft museum and you are a thief, of course. You will prove your master-thief abilities by challenging yourself to break into the museum alone or with up to three of your handymen so that you can steal as many gold ores as possible. Those precious gold ores are hidden in the museum so try to look carefully to find out the things you want.
You are allowed to place items only on chiseled quartz blocks.
You are allowed to place blocks only on pillar quartz blocks.
You must not break any blocks except for blocks of wool.
You are allowed to break items that are made of wool (paintings, beds).
Any item that you placed may be removed again.
Other items must not be removed.
You have to place all your gathered items into minecart-chests at once after each room. Use the button next to it, to send it away after you have placed everything in it.
You are allowed to keep this book of rules (don't place it in the carts).
Play on peaceful.
Try to sleep in the beds provided to reset your spawnpoint.
Download here :
Thief Craft Puzzle Map 1.8.9/1.8/1.7.10
See more :
Minecraft 1.11.2 Mods
Command Blocks 1.11.2
Minecraft 1.11 Maps