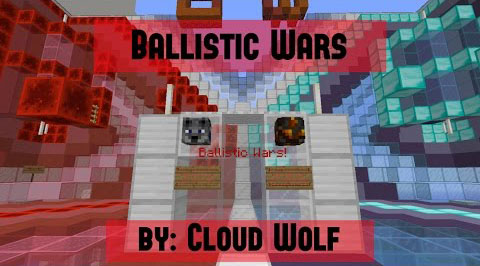 Description
Ballistic Wars is a game in which you must destroy the enemy team's base and be the last team standing. To do so, you will need to buy special arrows which can either create or destroy. If you are able to reach the middle of the map, you will gain 1 diamond per second. Use diamonds to buy stronger gear and flying mechanisms. The winner of each map is awarded 500 Coins. You can use coins to open random kit chests. Kits allow you to spawn in with certain effects or items which will give you an advantage during the game.
Features:
300×300 Reset-able Map
Many unique Arrow abilities to buy
16 Kits of Varying Rarity
Kit Trade-Up System
Play with 2 or more players.
Lobby Parkour.
Many Ant-Break protection systems.
Download here :
Ballistic Wars Map
See more :
Minecraft 1.11.2 Mods
Command Blocks 1.11.2
Minecraft 1.11 Maps