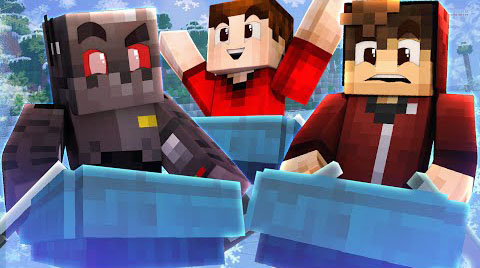 Description
It's time to take the ice boat idea and turn it into an all out race. Ice Boat Madness is a new map which involves gliding over ice while riding a boat in a race against your friends while also using power ups against them. Get your friends ready for a blast.
Features:
Players: 1-8 supported (the more the better as the map is intended for multiplayer)
5 different big racing tracks!
10 different power ups to collect and use on your friends!
Inspired by Mario Kart
Leader boards to see who is the top racer
Ability to customize what power ups are used
Custom music and sound effects
Custom boat textures
Bonus challenge modes
Bonus boat spleef mode
Download here :
Ice Boat Madness Map
See more :
Minecraft 1.11.2 Mods
Command Blocks 1.11.2
Minecraft 1.11 Maps