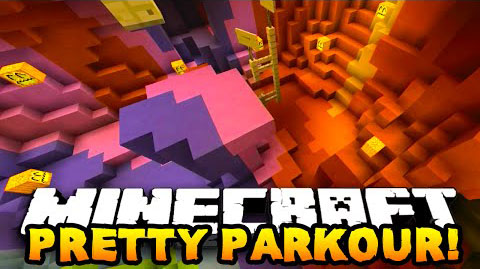 Description
Upon a Stone Parkour Map is without any doubt one of the most challenging maps out there. We say that because the map's core gameplay is focusing on extremely large and fast paced levels. If you have been familiar with the map having slow and repetitive levels, you will definitely need to have time to keep pace with the levels of this map.
In this map, you will collect all music discs and get to the second ending. It's important to bear in mind that the map limits time of completing which means that you must get through the map in under 13 minutes 14 seconds. It's been fun making this over the past few years. In addition without falling is also required. Once you fall, you will lose. So you should be careful much.
Overall, you will surely enjoy everything of the map and there are a lot of intense and memorable moments in it.
Download here :
Upon a Stone Parkour Map 1.9.1/1.8.9/1.8
See more :
Minecraft 1.11.2 Mods
Command Blocks 1.11.2
Minecraft 1.11 Maps